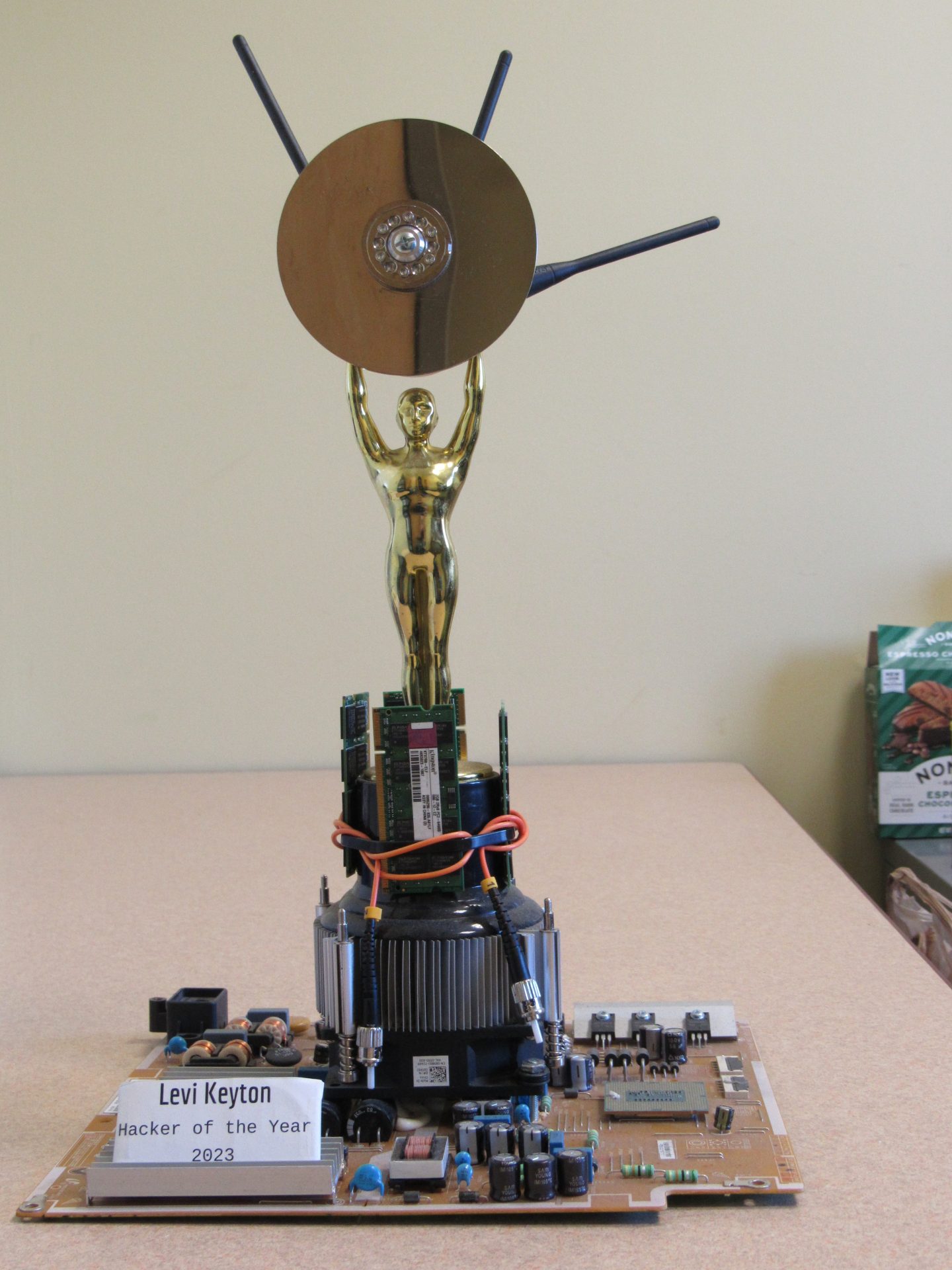 I am excited to announce that our student Hacking Challenge has been solved.  Levi Keyton has claimed the title of Hacker of the Year in our 4th annual contest.  Levi solved our challenge in just under two days, bettering last year's six.
Extreme Networks, Howard Education, and PCS sponsored the event give-aways this year.  Details on the challenge are posted below. Please join me in congratulating our champion, Levi Kayton.  His name will be on the Eckerd Hacker trophy outside the ITS front desk until next year.
1st place: Levi Keyton
2nd place: Hailey Diaz
3rd place: Andrew Kennedy
Past champions Alec Brandman (2022) and Penh Alicandro '22 (2021, with Sam Randall) joined us to present the trophy to the new champion.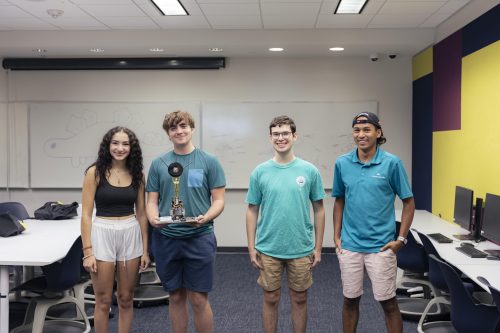 Left to right: Hailey Diaz, Levi Keyton, Alec Brandman, and Penh Alicandro. Photo by Anna Molina-Lense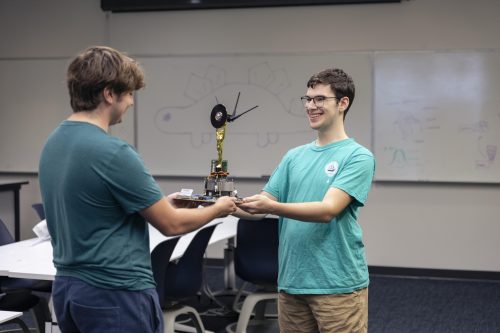 2022 Champion Alec presents the trophy to Levi. Photo by Penh Alicandro
The Challenge